Experience the Presence and Loving Essence of the Spirit of Cacao 
Connect to Your Soul and Continue Your Path to Harmony
Immerse yourself in Cacao's powerful heart-opening, clarity-inducing, and love-infusing power for a two and a half hour guided ceremony

Embark on a self-discovery journey utilizing Cacao to nourish and cherish your body and mind

Experience the beauty of a traditional Cacao ceremony in an unforgettable, intimate group (never more than 15 people)

Unlock your heart and open your mind to the guidance of Cacao's sacred spirit and profound healing properties

Deepen your practice and spiritual experience with dynamic modalities like music, breathwork, guided meditations, and more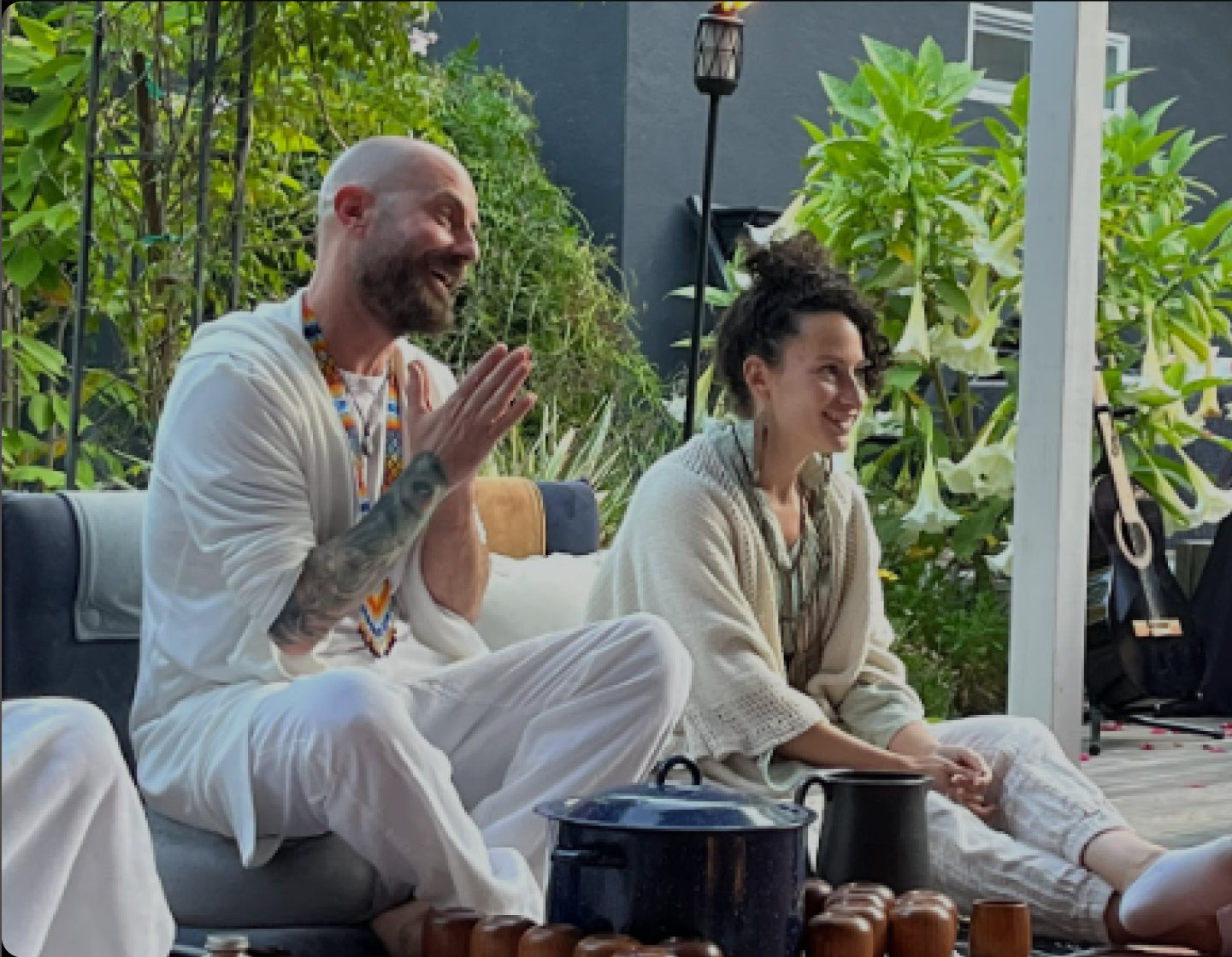 Image with text
Our intention is to provide a safe space for beautiful souls to gather, experience, and heal.

Using different modalities like breathwork, sounds, meditation, healing, and of course mama cacao, we're providing an opportunity for transformation and spiritual growth.

Cacao has been used for ceremonies and rituals for thousands of years and helps people open their hearts and ease the mind.

Our community grows with each and every ceremony and we are feeling so blessed to be able to do this work.

Please join us as we heal, expand our consciousness, and purify our hearts
hi
1. Find a date and schedule

2. Reserve your spot

3. Receive confirmation

4. Inquire your questions
Find a date that suits your schedule and intentions — each ceremony has a different theme
Reserve your spot through Venmo or Zelle and make a note of the date you'd like to attend when reserving
We'll send you the address once the reservation is confirmed!
Check out our FAQ below, explore the website for more information on Cacao's medicinal properties, and feel free to reach out with any questions in preparation for your Cacao Ceremony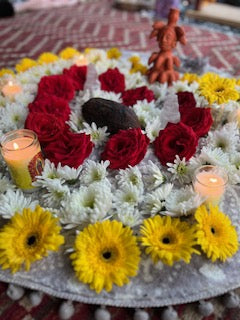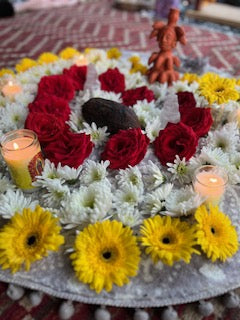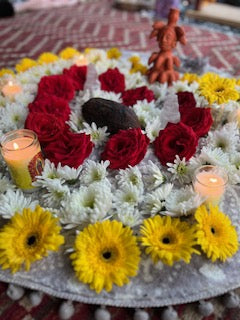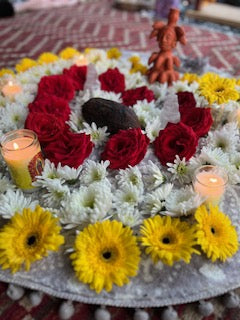 Where are the ceremonies?

At our private garden in the valley of LA. Full address will be sent after reservation.
What is the cost?

Tickets are $35-$45 (based on your ability and desire).

When reserving, please add a note with a date you're interested in.

Reservations via Venmo @MsPerception or Zelle to 818-661-7232.
What should I bring to the ceremony?

Only your open mind and open heart (and a journal if it's in your practice)
What should I wear to the event?

Comfortable clothes, no jeans please:)

We are sitting outside and when the sun goes down it gets chilly, so bring some extra layers just in case. Also, consider wearing bright clothes.
How big is the event?

We keep our ceremonies small and intimate. Up to 15 people. 
How long will the ceremony be?
Can I eat before?

Make sure not to eat right before you come so the cacao won't affect your stomach.
What is ceremonial cacao?

Cacao is an ancient plant medicine. We all know it as the source of chocolate But when cacao is unprocessed and treated traditionally (ceremonial grade) it's a powerful Medicine that has been used for thousands of years by ancient civilizations, such as the Olmecs, the Mayans and the Aztecs. 

Cacao is related to a loving, nourishing, Motherly spirit.

 It has the ability of opening the heart and bringing a person to experience inner peace and self love. While traditional cultures have been doing Cacao ceremonies as part of weddings and sacrifice to the gods, in the past few years the popularity of Cacao ceremonies has increased as a spiritual ritual to create communities and help people in their healing journey.
Why do we recommend cacao for people?

First of all, it's a healthy, super food and amazing coffee alternative.

On a spiritual note, it is a very powerful master plant teacher. And medicine that is so subtle yet so powerful. It has the ability of opening the heart, and allowing some deep healing to occur. Cacao can also be a first step to understand deeper plant medicine such as ayahuasca, mushrooms and other psychedelics.
Will I be able to purchase Cacao at the ceremony for personal use?

Use this text to answer questions in as much detail as possible for your customers.
WHAT OUR CUSTOMERS ARE SAYING
L.A. Sacred Garden Testimonials
Express yourself with MsPerception